Hello. I am Lin. Today I will be talking about Water Festival of Myanmar. I choose this topic because Myanmar is my home land and this festival is the most famous festival in Myanmar. I am sure you will be enjoy it. Lets start.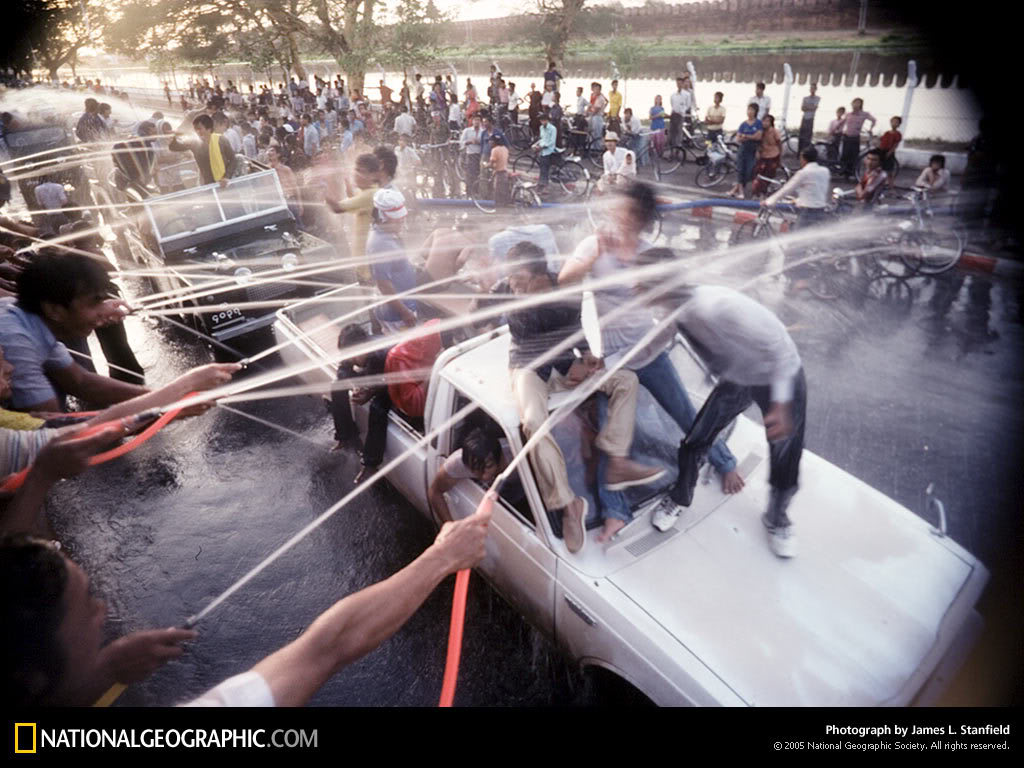 This festival is celebrated in april 14th to 17th, just before the Myanmar's new year. During festival week, people throw water at one another. It is believed that water festival washes away sins and welcomes new year. Water means peace and good things to us. April is the hottest month in myanmar. So I think this is the best reason to throw water.
 It is celebrated over a period of four or five days. The whole country is on holiday. People ride on the open top jeeps and pick up truck and visit around the town. They get wet all over but feel happy. The last day of festival is new year's day. It is a time to visit to elders and pay obeisance. If you can be here with us, I am sure you will get extremely wet but you will never forget the true joy. Thanks you.
?