Standard Podcast:
Play Now
|
Play in Popup
|
Download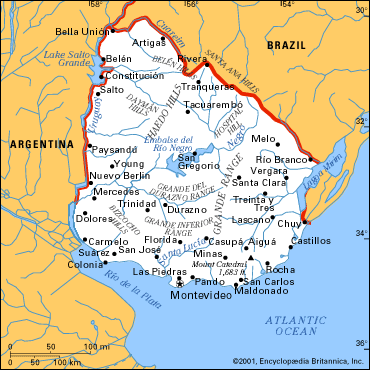 Hi, my name is Misato and my name is Reina. Thank you for coming. We would like to introduce about wonderful country Uruguay to you on this show. Do you know Uruguay?  Have you ever been there? You are sure to like it! Let's start the show!
Basic Information
  Real name is Republica Oriental del Uruguay. It is a country in South America. The official language is Spanish. Capital and largest city is Montevideo. It is bordered by two countries: Brazil and Argentina. Uruguay is the second smallest country in South America. It has a population of 3,361,000 people.
Natural country Uruguay
  Uruguay is famous for nature;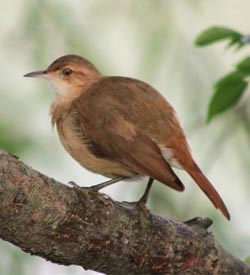 white sandy beaches, natural greenery, beautiful countryside views…all these are mixed and made a beautiful artistic effect. It also called 'Eco-Friendly Country'. It has a mild climate through the year. More than 440 kinds of wild birds live here, so the name of the country Uruguay was named after a bird.
Famous culture
  It has an active livestock industry and the gaucho culture called 'Estancia' is very popular. You can experience natural farming, gaucho culture, and delicious foods. It is also famous for wine. You can see the grape farms everywhere of between latitude 30 to 35 degrees south. About 300 wineries all through the country make wines which are world famous.
Delicious Food
 Uruguay has a lot of meats: asado, churrasco, chorizo and so on, because Uruguay has an active livestock industry. And Spaghetti is famous too because many Spanish lives there . Uruguay shares many food cultures with Argentina, so you can also eat the same foods in Argentina.
 Montevideo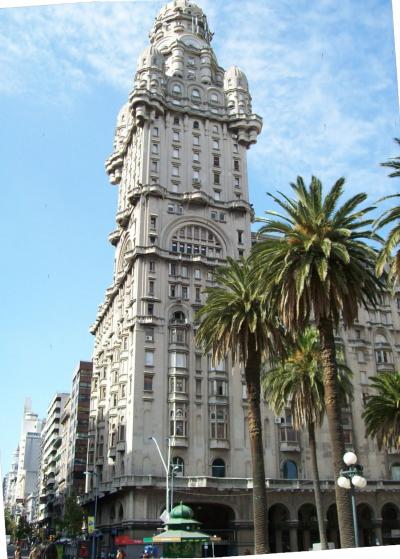 Montevideo has a population of about 1,400,000. The origin of the name of "Montevideo" probably from Portuguese, "Monte Ovidio." The most important commemorative public square in Montevideo is "the Plaza of Independence." In 1825, the declaration of independence was expressed, and after that, in 1836, urban development was conducted from this plaza and eastward. The west side was the old city area which was developed in the colonial period, so the east side is called new city area.
    Old buildings which were built in the colonial period stand in the old city area, and there are still many offices of companies, for example, custom houses, banks, business companies, shipbuilding companies as a port town. Old city area is a commercial center.
    New city area developed centered "July 18th street." This street starts from the plaza of independence to central park. The central park has a big soccer stadium which can accommodate seventy thousands people. This street is lined with a shopping district and a business district on both sides. There are banks, travel agencies, shops, hotels, restaurants, shopping malls and so on. There are many old shops, so their merchandises are comparatively cheap. You can enjoy shopping in the new city area.
 Thank you for reading and listening! See you!